OUTSIDE RECORDING STUDIO - PROFESSIONAL "HOME" RECORDING STUDIO - Pro Tools 12.7 HD
Studio di Registrazione
Info generiche
Orari
09:00 - 24:00
Link
Date e

Statistiche
Data creazione: 26/03/2012
Ultima modifica: 13/07/2022
---
Followers: 36
Visite: 214
SONGS, DEMO, EP, ALBUM; Personalizzati sui vostri Gusti ed Esigenze. RECORDING-MIXING-MASTERING: in presa diretta o multitraccia, 30 Tracce Separate-Simultanee, 32 bit. iMac Quadcore, Pc Quadcore, Audient iD4, U-PHORIA UMC204HD, Projectmix i/o, Mackie Onyx 1640. Pro Tools 12.7 HD mac, Plugin: Avid, Waves, Air M.T, IK Mulyimedia, ARTURIA
Servizi
SONGS, DEMO, EP, ALBUM
Personalizzati sui tuoi gusti ed esigenze.
RECORDING presa diretta e/o multitraccia, 34 Tracce separate: Pc Quadcore, PRO TOOLS, M-AUDIO PROJECMIX I/O firewire (8 canali XLR/JACK - 8 cali ADAT fibra ottica) Mixer MACKIE ONYX 1640 firewire (16 canali XLR/JACK) Mixer MACKIE 1604-VLZ3 (16 canali XLR/JACK: drums, pc - mac, main mix = mandate stereofonoche).
Multitraccia (4 input): iMac Quad-core, Audient iD4, M Audio Fast Track Pro audio interface, collegata a Mixer (Latenza zero, ascolto in cuffia Stereo) e Preamplificatori Microfonici Valvolari con PARAMETRIC COMP-EQ-TUBE DRIVE- ingresso Microfonico/Line & Instrument.
Mixing & Mastering: iMac quadcore con macos MOJAVE, Pro Tools 12.7 "ORIGINAL"- Correzzione acustica ambientale x mastering - vari tipologie di ascolto.
Plugin Waves, Avid complete plugin Bundle, Air Music Technology, IK Multimedia, 4000 Samples.
Collaborazione con arrangiatori e producer (creazione di basi originali).

HO PRODOTTO, REGISTRATO, MIXATO, MASTERIZZATO: "REVERENDO SECRET" Secondo a Italian's Got Talent - SASHA DONATELLI, "E' Deserta La Città" - il TROMBONISTA DI ZUCCHERO - SAMUELE MACRI' (CHITARRISTA DEI ex POOH),
e musica: Alternative Rock-Metal-Grunge, POP & Derivati, SOUL, Rhythm and blues, CANTAUTORALE, ELECTRO-POP-ROCK, inediti "RAP", DARK TRAP, ROCK SPERIMENTALE, HARD ROCK, HEAVY METAL, NU-METAL, DEATH METAL, ROCK PROGRESSIVO, HEAVY METAL PROGRESSIVO, Rock and roll, Musica country, Folk, ALTERNATIVE BLUES, LISCIO, CUBANA "SON", CUMBIA, SALSA, BOLERO, CELTICA-MODERNA, RELIGIOSA, NATALIZIA, ACUSTICA, AMBIENT, JAZZ & FUSION, "POPOLARE STRUMENTALE", DRUMS-COVERS, Mastering di Musica ELETTRONICA.
Sia Cover che Inediti !

Info/Contatti: Riccardo Ferrari cell: 3454860306 - outsiderecordingstudio@gmail.com - mi trovi anche su: Facebook, Instagram, YouTube, Google (map).
Video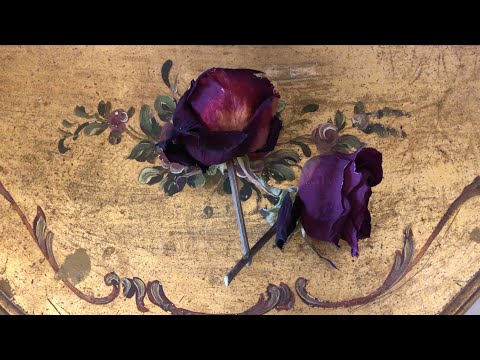 ROSARCANA BAND "UNIVERSO" (OFFICIAL VIDEO) 2022 (HQ AUDIO-VIDEO).
OUTSIDE RECORDING STUDIO (PRESENTATION 4) 2022 (COMPILATION).
ROSARCANA BAND - IL SOGNO - OFFICIAL VIDEO (4K) 4.096 x 2.160.
Alex Britti Cover / Everlast Cover (9/2/2022 "MASTERING")
REVERENDO SECRET - SESSION - 03 - 2022 MASTERED
Mastering Rock-Blues: Big Time Shady. Pro Tools 2021.10.0
"JAILHOUSE ROCK" COVER (2020 MASTERING).
ARCHIBA - L'EMIGRAZIONE DELLE QUERCE (2020 MASTERED).
Jon Bon Jovi - Wanted Dead or Alive (Cover by Baraonda Acustica) 2020
STEFY & GIO' - BUM BUM - CUMBIA, OUTSIDE RECORDING STUDIO, 2020
COMPILATION HEAVY METAL - HARD ROCK - 2020 (PRESENTAZIONE 2020).
MASTERING POP-ROCK - (PRO TOOLS 2020.11)
HEART OF MIND - ACOUSTIC BLUES (by Sara) 2020 MASTERED (high-quality).
REVERENDO SECRET - LA NOTTE DEI MISTERI - 2020 MASTERED
REVERENDO SECRET - BARBABIETOLA ANIMA (2020 MASTERING).