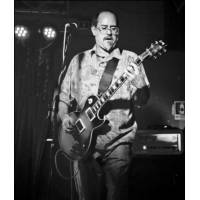 Questo profilo Ŕ stato visto 1934 volte.
Approfondimenti su Web
Il mio SetUp
chitarre Gibson Les Paul, Fender Stratocaster, Epiphone Flying V Korina, Gibson ES335. Ampli Orange TH, Fender Twin Marshall cabinets. Basso Yamaha bb5. effettistica Jim Dunlop, Electro Harmonix, Boss-Robert Keeley, Mxr
I miei artisti preferiti
Led Zeppelin, The Beatles, Miles Davis, Stooges, MC5, Jimi Hendrix Experience e Band of Gipsy, Free, Grand Funk Railroad, Cactus, Glenn Hughes, Janis Joplin, The Who, T Rex, Black Sabbath, Motorhead, Them Crocked Vultures, QOTSA, Nebula, Black Keys...
I miei generi preferiti
Funk, Blues Rock, Hard rock, Rock and roll, Rock psichedelico, Rock anni 60, Rock anni 70, Stoner metal