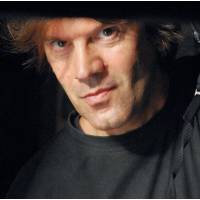 Questo profilo Ŕ stato visto 722 volte.
Approfondimenti su Web
Suono cover di
Depeche Mode, David Sylvian, Doors, Dire Straits, Billy Idol, Talk Talk, Pink Floyd, King Crimson, Kinks, Steppenwolf, Simple Minds, The Clash, Red Hot Chili Pepper, The Cult e altri
Il mio SetUp
Microfoni shure beta sm 58 - cuffie Akg -
La mia lista dei desideri
una sala prove e di registrazione con molto legno oltre a tutta la strumentazione.
I miei artisti preferiti
Pink Floyd, Led Zeppelin, Jethro Tull, King Crimson, Peter Gabriel-Genesis, Doors, D. Bowie, Dire Straits, D. Sylvian, U2, Simple Minds, Sting, Police, Tears for Fears, Talk Talk, Depeche Mode, Cure, Billy Idol, Jeff Buckley e molti altri...
I miei generi preferiti
Blues Rock, Garage rock, Hard rock, Pop rock, Punk rock, Rock and roll, Rock progressivo, Rock psichedelico, Dark rock, Rock anni 60, Grunge, Rock anni 70, Rock anni 80, Rock anni 90, Brit pop, New Wave, Indie Rock