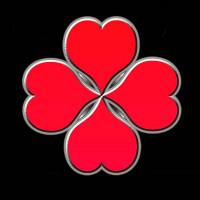 profilo completo al 95%
Mint Moon
Band di inediti
Info generiche
Generi
Garage rock
Punk rock
Rock and roll
Rockabilly
Dark rock
Grunge
Brit pop
New Wave
Disponibilità
Disponibili per:
Concerti, Feste private, Accompagnamento pranzi/cene
Link
Date e

Statistiche
Data creazione: 29/01/2014
Ultima modifica: 13/05/2022
---
Followers: 522
Visite: 1760
I miei artisti preferiti
Gene Vincent, Chuck Berry, Doors, Rolling Stones, Beatles, New York Dolls, Iggy Pop, Blink 182, Sex Pistols, Ramones, Ac/Dc, Sum 41, Girlschool, Sonic Youth, Nirvana, Marilyn Manson, Linking Park, Green Day, Franz Ferdinand, Black Keys, K-On, Yoko Hicasa...
I Mint Moon sono una band punkrock del 2014. Le canzoni sono melodiche e violentemente distorte. Ogni pezzo può diventare un successo virale sul web.
Video
Mint Moon - Violent Valentine Remastered
Mint Moon - Wild Wild Wolf
Mint Moon - Bokeh Photograph
Mint Moon - WTF
Mint Moon - Sally Brown
Way To Run - Sala Prove
Nevermind The Idiots live @Scardovari Festamoja
Live @ Bloom
Let's Start
C.V. musicale
I Mint Moon sono una band punk rock del 2014. Sono musicisti originali ma amano anche suonare le cover. I brani sono melodici ma violentemente distorti. Ogni canzone potrebbe diventare una hit virale di successo sul web. Mint Moon è l'innovativo suono punkrock pieno di influenze proveniente da una verde terra di campagna lontana dal resto del mondo come dalla Luna.
Info tecniche e logistiche
Durata show: 02:00
Durata set up: 23:59
Durata soundcheck: 00:15
mail a mintmoonofficial@gmail.com