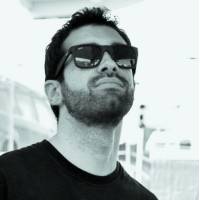 Questo profilo Ŕ stato visto 705 volte.
Approfondimenti su Web
Suono cover di
Pink Floyd, Led Zeppelin, Beatles, Rolling Stones, Police, U2, Peter Gabriel, King Crimson, Yes, Dream Theater, The Doors, Elvis Presley, Jimi Hendrix, The Blues Brothers
Il mio SetUp
Batteria Yamaha Stage Custom Advantage. Piatti Zildjan, UFIP, Sabian, Paiste. Hardware Pearl, Yamaha, Mapex.
I miei artisti preferiti
Mike Oldfield, Peter Gabriel, Genesis, Pink Floyd, King Crimson, Elio e le Storie Tese, Banco del Mutuo Soccorso, Steve Hackett, PFM, Neal Morse, Dream Theater, Spock's Beard, Emerson Lake & Palmer, System Of A Down, Tangerine Dream, Porcupine Tree
I miei generi preferiti
Lounge, Funk, Acid jazz, Jazz funk, Jazz fusion, Swing, Blues Rock, Hard rock, Pop rock, Rock and roll, Rockabilly, Rock progressivo, Rock psichedelico, Rock anni 60, Rock anni 70, Rock anni 80, Rock anni 90, Progressive metal, New Wave, Pop classica, Musica sinfonica, Folk rock, Musica folk, Musica africana, World music, Ambient, Chill out, Lounge