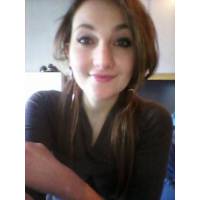 Questo profilo č stato visto 913 volte.
Suono cover di
Lady Gaga, Oasis, Green Day, Adele, Simple Plan, Britney Spears, Bon Jovi
I miei artisti preferiti
Lady Gaga, Elvis Presley, Iron Maiden, Avenged Sevenfold, Bullet for my valentine, A day to remember, Pink Floyd,One Republic, Imagine Dragons, Queen, Kiss, Oasis, Metallica, ACDC, Birdy, Lorde, Daft Punk
I miei generi preferiti
Dance commercial, Disco music, R&B, Classical jazz, Country blues, Rhytm & Blues, Blues Rock, Hard rock, Pop rock, Rock and roll, Rock psichedelico, Rock anni 60, Rock anni 70, Rock anni 80, Rock anni 90, Heavy metal, Christian metal, New Wave, Pop classica, Ragamuffin, Country rock, Blues, Indie Rock
Jeremy Joers (29)
Torino (TO)
Mi chiamo Martina, sono di Rivoli, in provincia di Torino. La mia prima vera esibizione in pubblico risale a quasi tre anni fa, in concerto organizzato per raccogliere fondi per una missione in Africa. Ho cantato in una band come corista e successivamente nella stessa band come cantante solista per un anno circa, durante il quale ci siamo esibiti diverse volte.
Followers
|
Totali: 16
&nbsp
&nbsp
&nbsp
&nbsp
&nbsp
&nbsp
&nbsp
&nbsp
&nbsp
&nbsp
&nbsp
&nbsp
&nbsp
&nbsp
&nbsp
Ti interessa rimanere aggiornato sulle novitą pubblicate da Martina Gimondo?