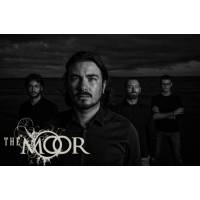 Questo profilo è stato visto 496 volte.
Approfondimenti Web
Suoniamo pezzi nostri
Artisti di riferimento: opeth, dave matthews band, in flames, megadeth, pink floyd, beyonce
Generi musicali
Hard rock, Rock progressivo, Rock psichedelico, Grunge, Rock anni 70, Rock anni 80, Rock anni 90, Melodic metal, Progressive metal, Indie Rock
Lion Music released The Moor first full lenght "Year Of The Hunger" in winter 2012/2013, recordings took place at Flameout Studio (Italy) while the mastering session this time took place at Fascination Street Studio with producer Jens Bogren (James La Brie, Devin Townsend, Opeth, Paradise Lost).
In the year 2014 Bjorn Strid from world acclaimed metal act Soilwork, appears in their single "The Castaway", and an official lyric video is released.

Now the band is coming back after a sabbatical, with a new line up and a new album to be released in 2018.


"Jupiter's Immigrants" features very special guest and endorsements from artists like Mikael Stanne (Dark Tranquillity) and Niklas Isfeldt (Dream Evil), while the band renewed the collaboration with the producer Fredrik Nordström for the mixing and mastering sessions.

The band is currently working on the promotional campaign for the new album.
Membri
Followers
|
Totali: 4
&nbsp
&nbsp
&nbsp
&nbsp
Ti interessa rimanere aggiornato sulle novità pubblicate da ?