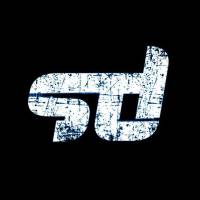 Questo profilo è stato visto 340 volte.
Suoniamo pezzi nostri
Artisti di riferimento: In Flames, Pantera, Lacuna Coil, Lamb of God, Gojira
Generi musicali
Melodic metal, Heavy metal, Nu metal, Thrash metal, Industrial metal
Studio
SIX DEGREES - The Power Of Love
The video shot during the lockdown, has been edited by Francesco Lenti SIX DEGREES was created by Luca Correnti (guitar and vocals) and singer Valentina Aleo. The name of the band is inspired by the sociological theory (developed for the first time in 1929 by the Hungarian writer Karinthy)
YouTube
Italian groove metal band SIX DEGREES released their debut album "No One Is Innocent" this past November via Rockshots Records. The album's closing track is a cover version of one of the band's favorite movie theme songs "The Power of Love" made famous by Huey Lewis and The News.
Video
SIX DEGREES - The Power Of Love
The video shot during the lockdown, has been edited by Francesco Lenti SIX DEGREES was created by Luca Correnti (guitar and vocals) and singer Valentina Aleo. The name of the band is inspired by the sociological theory (developed for the first time in 1929 by the Hungarian writer Karinthy)
YouTube