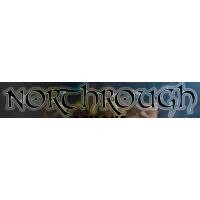 Questo profilo Ŕ stato visto 249 volte.
Approfondimenti Web
Suoniamo pezzi nostri
Artisti di riferimento: AMON AMARTH,SAHG,OPETH,BORKNAGAR,EDGE OF SANITY,GRAND MAGUS,VINTERSORG,WHITERSCAPE,ENSLAVED AND MANY MORE...
Generi musicali
Melodic metal, Heavy metal, Doom metal, Gothic metal, Death metal
NORTHROUGH is the vision of the heroic age of the norsemen, transpose in music and words, mighty and loud.
Behind this monicker one man, hides in the darkness. dAsSiBeRaN observes in silence to forge in the cold nights with hellfire, iron and steel the massive sound of NORTHROUGH.
Are you so brave to approach the holy water of the northern sea? So sails into the storm and the journey will begin.