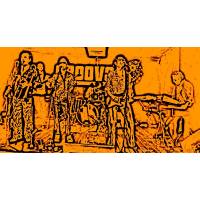 Questo profilo Ŕ stato visto 102 volte.
Approfondimenti Web
Suoniamo cover di
Parliament, Maceo Parker, Mandrill, Ohio Players,
Generi musicali
Trip Hop, R&B, Funk, Rap, Etnofunk, Hip Hop, Acid jazz, Jazz funk, Jazz fusion, Nu jazz, Dub, World music
Z-FUNK - taking hot funk grooves to the stage!
Z-FUNK is a band from Milan, Italy - six musicians taking hot grooves to the stage since 1999.
Z-FUNK inspiration and passion is the purest funk of the 70's. The band was born as a spin-off of a larger soul combo and started exploring the funk by rivisiting b-side tracks of masters such as James Brown, Fred Wesley, Parliament, Ohio Players. Z-FUNK evolved into composing own groovy tunes laid on a tight rhythm section, powerful horns and hypnotic vocal riffs. Every Z-FUNK show tunrs into a dance party driven by irresistible funk jams.

We are addicted to the mothership and ever thankful to Dr. Funkenstein and the whole P-Funk mob for their essential contribution to our joy and happiness.
Of course we owe a whole lot also to Mr. James Brown and the fantastic JB's... these guys really had ants in their pants!!