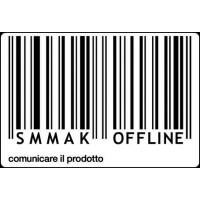 Questo profilo Ŕ stato visto 342 volte.
Approfondimenti Web
Suoniamo cover di
Smashing Pumpkins, Pearl Jam, Kaiser Chief, Blur, Arctic Monkeys, Radiohead, Bayshambles, System of a Down
Suoniamo pezzi nostri
Artisti di riferimento: Nessuno/Indiependent
Generi musicali
Hard rock, Punk rock, Rock psichedelico, Grunge, Rock anni 90
SMMAK OFFLINE, the Indie-Rock/Alternative band, comes to life in 2008 in Gallarate, ITALY

The members of the group, Mary on vocals, Zap and Mush on guitars, Steve on bass and Novia on the drums, decided to move towards a purely vintage sound, which does not reflect any cliches and not inspired by any of their favorite bands, creating a crackling mixture ranging from Rock, Ska and some hints of Blues

After the first live in Milan (Settala - May 9, 2009) and Gallarate (Rock in Progress - June 28, 2009), the group will begin recording the first two songs: "HEY COME ON!" & "VAI VIA"

With the new year comes the third track, "UNTITLED", and the band then will perform on stage eight times in live during the summer

STAY ON ROCK...
Followers
|
Totali: 5
&nbsp
&nbsp
&nbsp
&nbsp
&nbsp
Ti interessa rimanere aggiornato sulle novitÓ pubblicate da ?