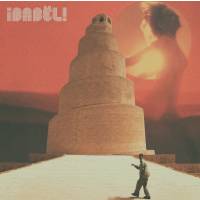 Questo profilo č stato visto 24 volte.
Approfondimenti Web
Suoniamo pezzi nostri
Artisti di riferimento: Pink Floyd, Tame IMpala, Jimi Hendrix, King Crimson [...]
Generi musicali
Dance commercial, Disco music, Deep house, Techno, Drum'n'bass, Trip Hop, Funk, Rap, Freestyle, Hip Hop, Hardcore Hip Hop, Acid jazz, Classical jazz, Cool jazz, Country blues, Jazz funk, Free jazz, Jazz fusion, Latin jazz, Ragtime, Swing, Rhytm & Blues, Gospel, Blues Rock, Garage rock, Hard rock, Pop rock, Punk rock, Rock and roll, Rock progressivo, Rock psichedelico, Rock anni 60, Grunge, Rock anni 70, Rock anni 80, Rock anni 90, Heavy metal, Funk metal, Punk metal, Pop latino, Dance pop, Europop, Musica leggera, Pop classica, New romantic, Teen pop, Ragamuffin, Bossa nova, Flamenco, Latino Americana, Tango, Musica sacra, Musica da camera, Musica pianistica, Musica per balletto, Cantata (profana), Musiche di scena, Celtica, Country, Musica folk, Canto popolare, World music, Chill out, Samba, Lounge, Blues, Elettro Jazz, Liscio, Punk
"Babel means confusion.
Lost and confused we frantically communicate each other with no truly understanding.
If the word is the virus, the cure is the Sound, if the secret is the Thruth, Art is the pursuit.
"babėl! is ascension, conscience, alchemy, love, hate, failure and redemption."