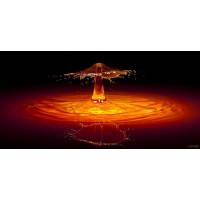 Questo profilo Ŕ stato visto 595 volte.
Approfondimenti su Web
I miei artisti preferiti
tutta la musica o quasi!
I miei generi preferiti
Lounge, Acid house, Trip Hop, Grunge, Pop latino, Brit pop, Dance pop, Europop, Musica Beat, Musica leggera, New Wave, Pop classica, New romantic, Teen pop, Dub, Musica folk, Ambient, Chill out, Trance, Lounge, Indie Rock, Ska
Angelo aka AuTel was born in Apulia, a region in the South of Italy, in 1982.

In 2002 he entered a big psytrance party finding himself fascinated and pleasantly surprised. Since then, he began to devote himself to a voracious listening of psytrance music, following the musical evolution over the years and, finding in dark psy, full power and hi-tech vibrations his highest expression.

In 2011 he founded the "Energetic Touch project", tribe which organizes psy events in South of Italy, mostly.

Graduated as sound engineer, AuTel improves in languages, variety and sound technologies. In October 2012, he joins D-A-R-K Records dj team.