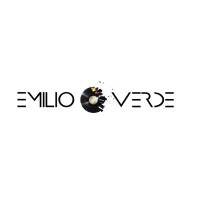 Questo profilo è stato visto 248 volte.
Approfondimenti su Web
Il mio SetUp
Traktor Kontrol S4,Traktor Kontrol F1,Mixer
I miei artisti preferiti
Nari&Milani,Hardwell,David Guetta,Oliver Heldens,Afrojack,Nicky Romero
I miei generi preferiti
Dance commercial, House music, Commercial house, Electro house, Deep house, Techno, Tech House, Rap, Hip Hop, Dance pop, Pop classica
Live
House mix with TRAKTOR KONTROL S4
My first video with the new console traktor Kontrol S4 Sidney Samson & Justin Prime-Thunderbolt (Original Mix) Ummet Ozcan & DJ Ghost - Airport (Original Mix) Deorro-Yee (Original mix) Martin Garrix - Animals (Original Mix) DVBBS & Borgeous -TSUNAMI (Original Mix Marco V-Hypergenic
YouTube
LIVE #MASHUP -TRAKTOR S4 & F1- EMILIO VERDE DJ
LIVE #MASHUP 1 - TRAKTOR S4 & F1 - EMILIO VERDE DJ 1- Afrojack & Martin Garrix - Turn Up The Speakers (Original Mix) 2- Fedde Le Grand - Rockin' N' Rollin' (Jewelz & Scott Sparks Tomahawk Mix) 3- Got Some - One Point (Original Mix)
YouTube
Emilio Verde nasce ad Aversa il 14 Dicembre 1997. All'età di 12 anni acquista il suo primo setup e incomincia a suonare alle feste di amici e parenti.
La sua passione per la musica lo porta a scoprire nel corso del tempo tanti stili di musica in particolar modo house,minimal,edm e dubstep e conoscere varie mappature tra le quali Virtual DJ - SERATO e TRAKTOR !
A 14 anni produce per la prima volta in collaborazione con MDJ(Roma) la sua prima traccia house che tra l'altro è arrivata nelle prime posizioni di un noto concorso per l'azienda Spinnin Records!
La sua musica comprende vari generi: da quella commerciale, a quella house per finire a quella tech! Oltre alla varie feste private partecipa ai vari MAK-TT della sua scuola pubblicizzando il suo nome e avendo buona notorietà nella sua zona.
Video
House mix with TRAKTOR KONTROL S4
My first video with the new console traktor Kontrol S4 Sidney Samson & Justin Prime-Thunderbolt (Original Mix) Ummet Ozcan & DJ Ghost - Airport (Original Mix) Deorro-Yee (Original mix) Martin Garrix - Animals (Original Mix) DVBBS & Borgeous -TSUNAMI (Original Mix Marco V-Hypergenic
YouTube
LIVE #MASHUP -TRAKTOR S4 & F1- EMILIO VERDE DJ
LIVE #MASHUP 1 - TRAKTOR S4 & F1 - EMILIO VERDE DJ 1- Afrojack & Martin Garrix - Turn Up The Speakers (Original Mix) 2- Fedde Le Grand - Rockin' N' Rollin' (Jewelz & Scott Sparks Tomahawk Mix) 3- Got Some - One Point (Original Mix)
YouTube